Global public and private companies, macroeconomics and ownership data coverage to support your corporate strategy.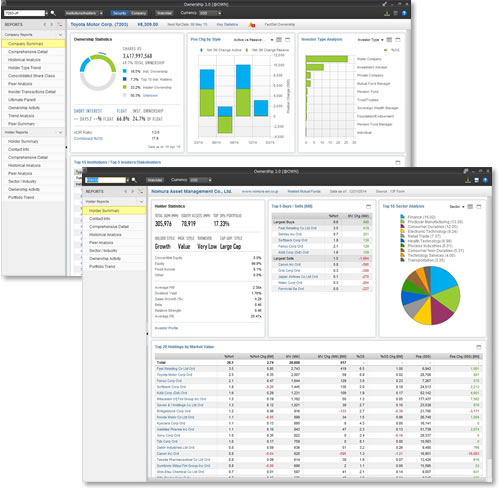 POINT
Ownership data of your company and your peers
Large coverage of ownership data collected from annual/quarterly reports and disclosed filings and other filings. Research other holdings that your ownership institutions hold.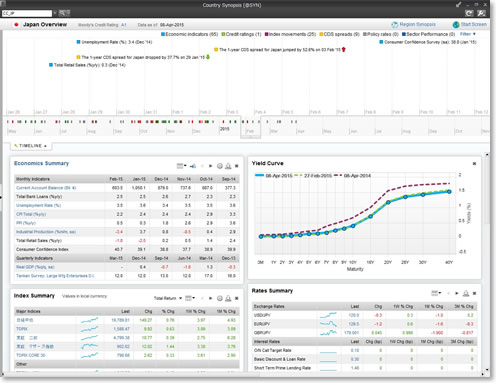 POINT
Macroeconomic data to support your corporate planning
Broad coverage of macroeconomics to keep track of the economy of your planned exapansion countries and regions. The report can easily be formatted into internal use reports.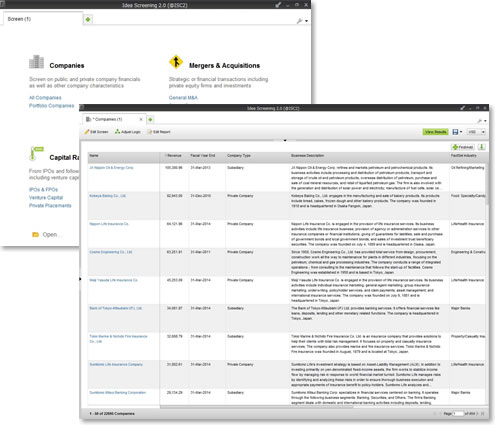 POINT
Potential M&A research including private companies' overview
Screen potential acquisition targets from broad range of universe including private companies. Screen by acquisition type, target company's fundamentals, advisories and more detailed items.