Analyzing your coverage company and sector from wide range of global data that can easily be formatted into report format to support your daily work.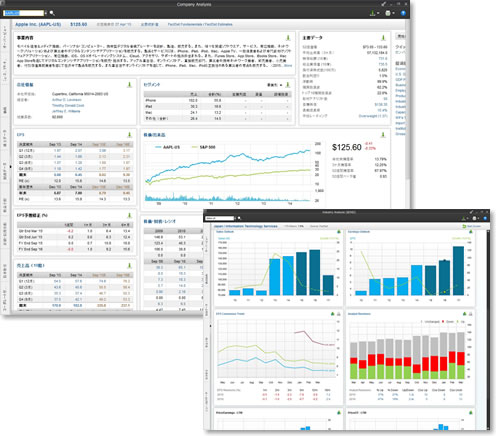 POINT
Wide range of global data
Over 76,000 public and private companies' fundamentals, estimates, ownership, M&A and supply chain in formatted report. FactSet's sector data provides an overview of your coverage company's sector and peers.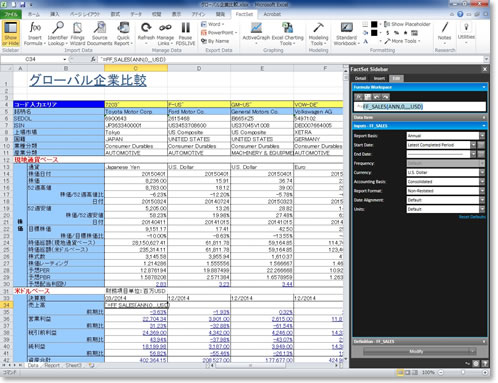 POINT
High integration with Microsoft Office to support your reporting
Side bar to assist you create data downloading sheets which can be updated and modified easily for purposes such as reporting. Downloaded data can be audited to the source filing for transparency.