QUICK FactSet Workstation's powerful portfolio analytical tool to analyze your portfolio's performance and risk.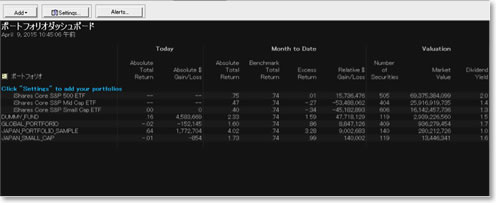 POINT
Summary of your portfolios
Keep track of your portfolios using the portfolio dashboard. The dashboard lists each portfolio's absolute, indexed return to save you time from checking each portfolio.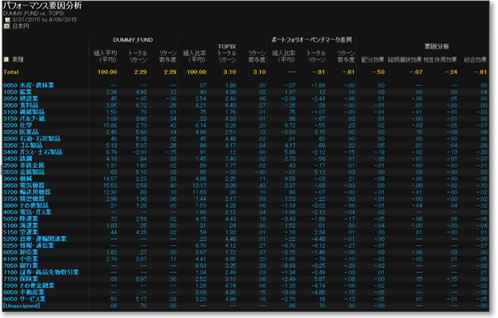 POINT
Analyzing your portfolio in detail
Aggregated data for precise performance and attribution analysis of your portfolio. Client's proprietry benchmark and sectors can be integrated into the workstation to assist your portfolio management.