Gift HD Stock Price Rises; "No Ramen! No Life!" Attracts Money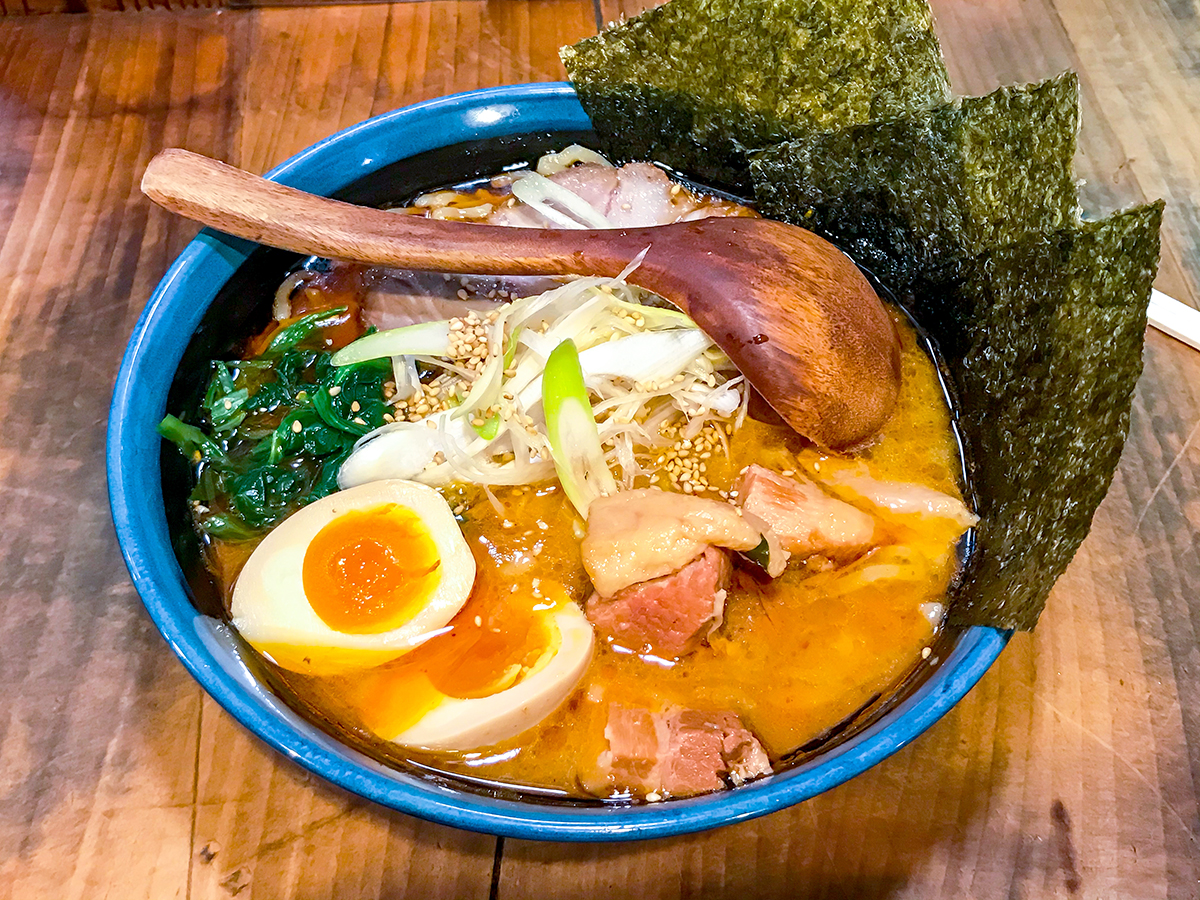 [Nikkei QUICK News] The stock price of Gift Holdings (9279, Gift HD), which operates "IEKEI" ramen restaurants, temporarily rose 7.5% from the previous day to 2,625 yen on the Tokyo stock market on April 6. Even in the current phase of high raw material prices and the COVID-19 pandemic, the company has shown its ability to attract customers with "No Ramen! No Life!" and is expected to grow.
Accelerating Sales Growth Rate
Gift HD announced on March 5 that March same-store sales (inclu. period with shorter business hours) were up 19.6% YoY, an increase of approximately 20%. The company's revenues have continued to increase in the current fiscal year (ending October 31, 2022), and especially since January, the rate of increase has reached double digits. While the Nikkei 225 was sharply lower on April 6, Gift HD's stock price reversed the trend.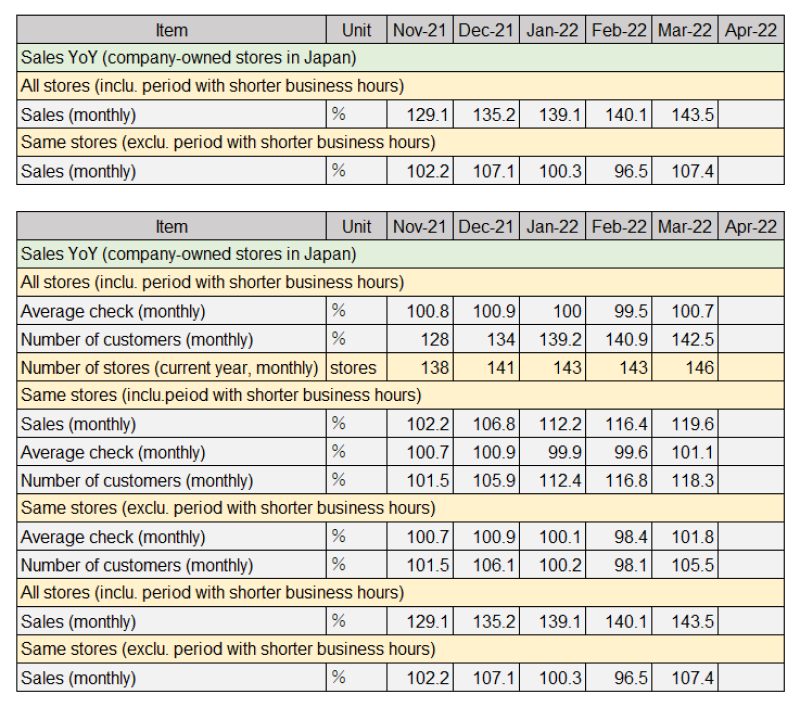 IEKEI ramen refers to a type of ramen born in Yokohama after 1974 that features medium-thick noodles in a pork bone broth based soy sauce soup. Originally, many restaurants added "~ya (family)" to their store names, hence the name "IEKEI (family-affiliated)." Gift HD's "Machida Shoten" is particular about its homemade noodles, which are made at its own factory from a proprietary blend of three types of wheat in a unique ratio, and its thick soup made by cooking a large amount of pork bones and chicken bones for a long time.
Another popular ramen brand among ramen lovers is "Butayama," a hearty ramen with pork bone broth based soy sauce soup, vegetables, and a heaping pile of roast pork, commonly known as "Jiro-kei" ramen.
Ramen has been a strength in the restaurant industry, which has suffered from the COVID-19 pandemic, because it can be easily eaten by one person in a short period of time. Gift HD's efforts to strengthen to-go sales were also successful. The full lifting of the quasi-state of emergency to prevent the spread of COVID-19 in March gave an impetus to sales growth.
Is High Resource Price a Negative Factor?
Gift HD's stock price has recently turned up, but have not made up for the adjustments that have occurred since the beginning of the year. There are some worrisome aspects, such as the impact of high prices of wheat and other raw materials. Ikuo Mitsui, fund manager of the Investment Advisory Department at Aizawa Securities, said, "It will be all about whether customers come anyway." Ramen is a national dish, and given Gift HD's ability to develop menus and maintain a stable taste even with multiple stores, the company has little concern about its ability to pass on prices.
The number of customers continued to show double-digit growth, as did sales, with the rate of increase accelerating to 18.3% in March from 12.4% in January and 16.8% in February. In the future, Mr. Mitsui believed that "We can expect to see an increase in sales both in terms of the number of customers and average check."
Gift HD also took an aggressive stance in the COVID-19 pandemic, achieving an increase in the number of stores to 86 for company-owned stores and produced stores combined in the fiscal year ending October 2021 (previous fiscal year), resulting in an increase in sales and a significant increase in profit. In its mid-term business plan, the company has set a target of JPY25bn in sales for the fiscal year ending October 2024, nearly double the previous year's sales (JPY13.4bn).
The prolonged COVID-19 pandemic, combined with high raw material prices, could make the restaurant industry face an even more difficult situation. In this environment, Gift HD may be the one to keep investors' heart through their stomachs.
Monthly Business Activity Report on QUICK Data Factory
https://corporate.quick.co.jp/data-factory/en/product/data010/