Trends and Opportunities
in the Japanese
Equity Market
Finance Webinar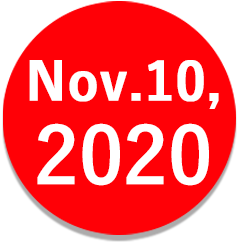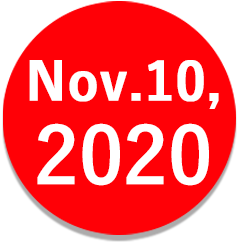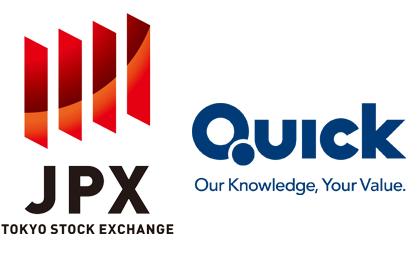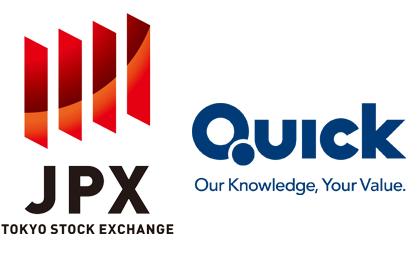 Overview
The world is changing faster than ever - The impact of COVID-19 on financial market and business cannot be understated. It's time to focus on what the "Major Changes" are.
We are pleased to invite you to the LIVE WEBINAR EVENTof "Trends and Opportunities in the Japanese Equity Market" sponsored by the Tokyo Stock Exchange, Inc. and QUICK Corp.
With a joint effort from Tokyo Stock Exchange and QUICK, this webinar will open the doors to greater insights in the Japanese equity market including effects of the change in prime minister, mid-small cap instruments and also provide a deeper understanding of the Japanese economy.
Join us to DISCOVER the latest trends and topics
in the Japanese Equity Market to help you uncover INSIGHTS !
Webinar Details
Date
Tuesday, November 10th, 2020
Time
3:30pm in Tokyo
2:30pm in Singapore / Malaysia / Taiwan / Hong Kong
1:30pm in Thailand
Duration
70 minutes
Venue
Online (Cisco Webex)
Language
English
Admission Fee
Free of charge
Agenda
≪ JST ≫
3:30 pm - 3:35 pm
Opening Remarks
3:35 pm - 4:05 pm
"Introduction to Tokyo Stock Market in 2020"
Mr. Hiroki Kawai, Executive Officer, Tokyo Stock Exchange
4:05 pm - 4:15 pm
"Assessing the Impact of COVID on Japanese Earnings Meetings"
Mr. Erik Abbott, CEO, SCRIPTS Asia
4:15 pm - 4:35 pm
"New Government, New Investment Themes"
Mr. Tomofumi Takiguchi, General Manager, QUICK
4:35 pm - 4:40 pm
Closing Remarks
Speakers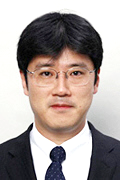 Mr. Hiroki Kawai
Executive Officer, Tokyo Stock Exchange, Inc.
Hiroki Kawai is the Executive Officer in charge of the Equities Department and Financial Literacy Support Department at Tokyo Stock Exchange (TSE). After graduating from the Waseda University Faculty of Law, he began his career at TSE in the Bond Department in 1990.
He then acquired extensive experience and took on progressively more responsibility in many various roles around the exchange within the Equities, Human Resources, IT Development, and Corporate Strategy Departments.
In these roles, he oversaw various educational and promotional activities to encourage household asset building by Japanese individual investors through equity investment as well as revised TSE market rule framework to improve convenience for investors.
---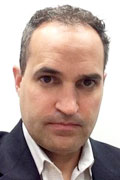 Mr. Erik Abbott
Founder/CEO of SCRIPTS Asia
Erik has spent most of his life working and living in Asia, following his first visit to Japan in the mid-1980s. Prior to founding SCRIPTS Asia, Erik was the Regional Director of Japan & Korea Markets at FactSet Research Systems for more than a decade. Erik has also developed relationships with many of the largest vendors and exchanges in the Asia Pacific region, including the Nikkei Group, with whom SCRIPTS Asia is partnered.
Erik attended Middlebury College in Vermont, where he earned a B.A in Japanese Language and International Politics & Economics. Erik also studied at Doshisha University in Kyoto, Japan, and is fluent in Japanese.
---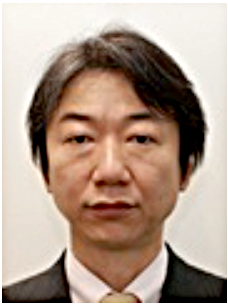 Mr. Tomofumi Takiguchi
General Manager, Editorial・Content Development Group, Information & Content Development Dept., QUICK Corp.
He joined QUICK in 1997 after graduating from the department of politics, faculty of law at Hosei University. After a year experience in corporate sales, he has more than 20 years of experience at QUICK, Nikkei and Nikkei QUICK News (NQN, co-owned market news company by Nikkei and QUICK) as a market writer. In his career, he mainly focused on central banks (Bank of Japan and FRB) and capital markets including equity, forex, fixed income, commodities. He spent a total of six and a half years of his career in New York and in his second transfer to New York From 2016, he expanded his roll to an editor. He returned to Tokyo last October and continued to work as an editor. During his career at NQN, he was also in charge of as a market commentator on some TV programs at Nikkei CNBC and BS Japan.
Special offers for webinar participants
1. QUICK Japan Earnings Flash
1 month complimentary full access ID
QUICK Japan Earnings Flash provides earnings summaries and financial overviews of all Japanese stocks in English. The reports are published almost immediately after earnings announcements. All you need is the Internet to use the service, and you can start using the service immediately.
For More Details
2. QUICK Monthly market survey report
Latest sample report (Equity Market)
QUICK monthly market survey shows sentiment of market professionals (included Economist, Analyst, Corporate Treasurer and Executives etc...) throughout the questions of market outlook, attention material, investment stance, etc. Survey covers the equity market, bond market and FX market.
https://corporate.quick.co.jp/en/corporate/know/
3. Nikkei Asia
2 weeks complimentary full access ID for our award-winning contents
Nikkei Asia is an essential news source that helps you to understand the dynamics of the Asia-Pacific region. The reporting and analysis provide unparalleled insight into Asian economic and political affairs – and the people behind the headlines.
https://asia.nikkei.com/
4. SCRIPTS Asia (*)
1 month complimentary full access ID
SCRIPTS Asia provides exclusive in-person and locally sourced coverage on thousands of Asia Pacific investor events annually. Event content includes audio files, full transcripts, English translations, and survey data, which is made available to clients within moments of the event completion. Event types include: earnings meetings, analyst briefings, shareholder conferences, investor days, product announcements, among others.
https://www.scriptsasia.com/
5. Webinar Materials (*)
*only eligible for participants that answered questionnaire after webinar.
Company Profile
Tokyo Stock Exchange, Inc.
Licensed under the Financial Instruments and Exchange Act of Japan, Tokyo Stock Exchange, Inc. (TSE) is a core subsidiary of Japan Exchange Group, Inc., a financial instruments exchange holding company authorized under the same law. TSE is engaged in the provision of market facilities for trading of securities, publication of stock prices and quotations, ensuring fair trading of securities and other financial instruments, and other matters related to the operation of financial instruments exchange markets.
QUICK Corp.
Since its founding in 1971, QUICK has become Japan's largest financial information vendor, and has developed an information infrastructure that supports Japan's securities and financial markets. It delivers high-value global market information from a fair and impartial perspective to a wide range of customers, from securities firms and financial institutions to institutional investors, corporations and individual investors. QUICK is a subsidiary of Nikkei, Japan's largest business media group.
SCRIPTS Asia
SCRIPTS Asia is the leading provider of investor event coverage for Asia Pacific. The Company provides unparalleled access to key investor meetings for more than 1,200 companies in the region through direct engagement and local sourcing of event content. The SCRIPTS Asia service covers a wide variety of event types, with distribution of content made available through terminal services and data feeds to institutional investors worldwide.