Tokyo Electron Is Expecting Growth Going Forward, Riding on the Wave of Digital Shift in Society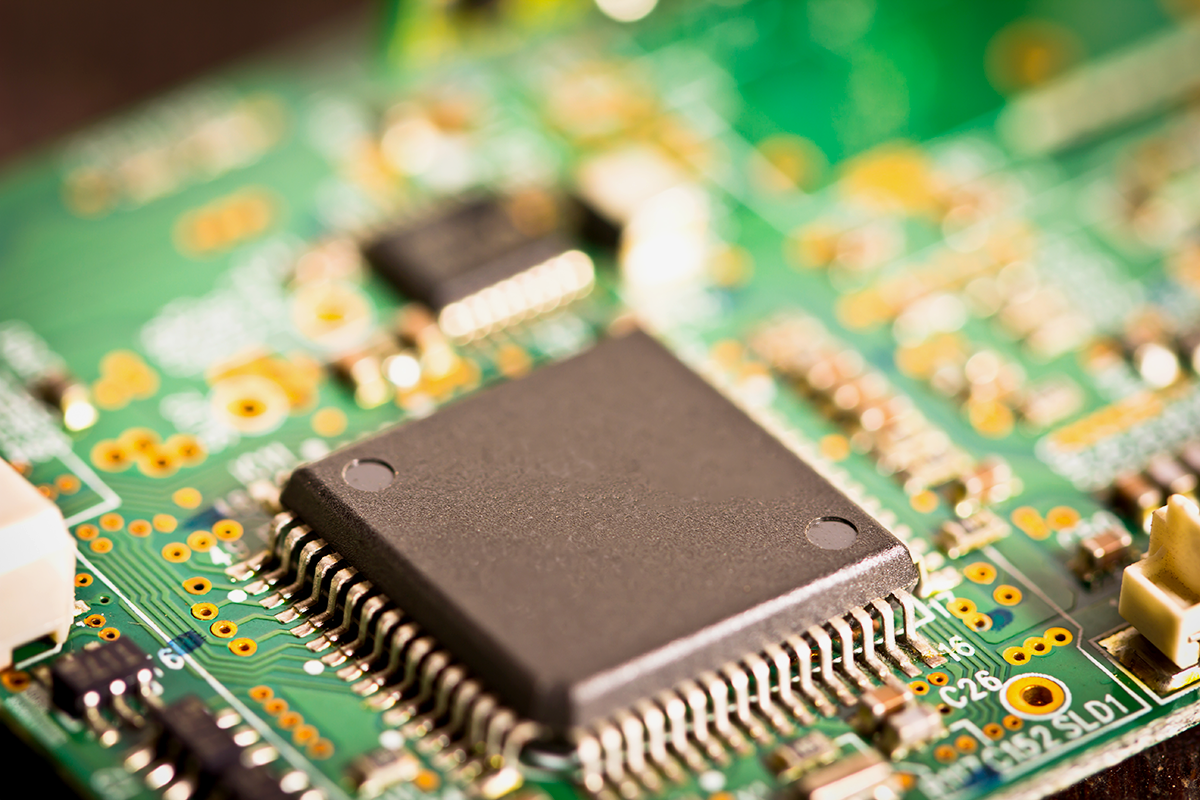 At the briefing by Tokyo Electron (8035) on its consolidated financial results for the April-June period of 2021 held on August 16, the discussion focused on "WFE (Wafer Fab Equipment)," "DRAM (memory)" which temporarily stores data, and "China."
QUICK has partnered with SCRIPTS Asia (Seattle, U.S.) to provide transcripts of investor briefings and other events by listed companies in Japan and Asia. We used these transcripts as the basis for our text mining.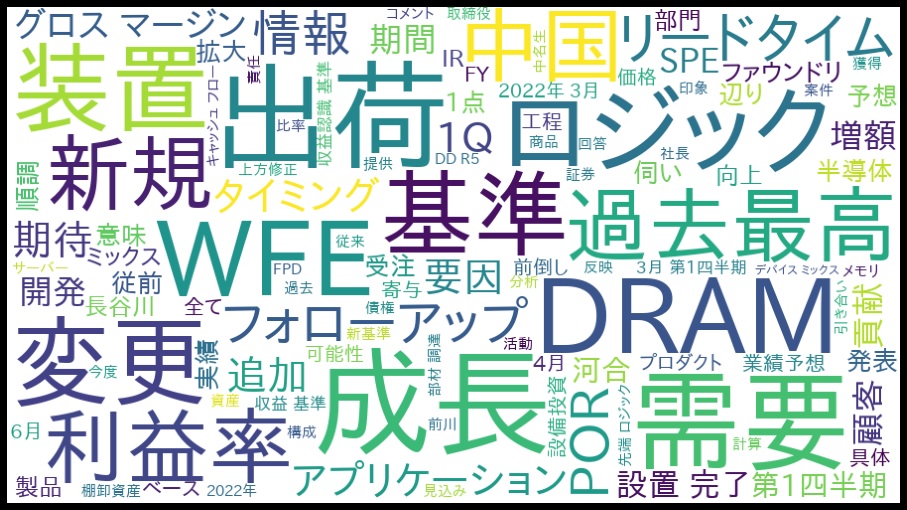 Sales for the April-June period increased 44% YoY to JPY452bn, a record high. Sales to China grew 2.1 times YoY to JPY153.6bn, driven by accelerated investment in China to produce semiconductors domestically. Sales to foundries, which are contract manufacturers of semiconductors, and DRAM, which temporarily stores data, were strong. The gross profit margin improved by 5.9 percentage points to a record high of 46.7%.
Toshiki Kawai, President & CEO of Tokyo Electron, recalled, "The results of our efforts over the past several years to acquire POR (Process of Record: Certification of equipment application in customer semiconductor manufacturing process) are starting to materialize." The acquisition of POR for etching equipment that scrapes the film from semiconductor wafers, which is one of the company's strong points, is leading to growth.
As the demand for advanced logic and memory is expected to increase in 2021 supported by accelerating investment in data centers and the digital shift in society, the company raised its growth forecast for the WFE market from 30% as of April, 2021 to 40%. Concurrently, the company raised its operating income forecast for the fiscal year ending March 2022 by JPY66bn from the previous forecast, to JPY508bn, up 58% from the previous year. Mr. Kawai said, "I believe that the WFE market can grow positively in 2022 as well although there are no quantitative figures available."
By application, DRAM is expected to grow the most, and the growth rate of the WFE market for DRAM in 2021 has been revised to 60% from the previous forecast of 45%. Investment continues to be directed toward DDR5 memory for next-generation servers capable of high-speed processing and high-performance PCs. The company also expects growth in investment in conventional products for smartphones and servers.
Concerns about DRAM price adjustments are spreading at the moment, and the analysts attending the briefing asked about the risks of DRAM capex and inventory adjustments. Koichi Yatsuda, Vice President of Investor Relations, replied, "We see spot contract prices falling once. However, since demand is stable, there is no negative information on customers' investment plans."
The analysts also asked questions about China, which drove sales in the April-June period. "Isn't China buying manufacturing equipment ahead of schedule in response to the export restrictions by the U.S.?" Mr. Kawai answered, "China will continue to occupy about 25% of the WFE market." He also said, "The investment would be commensurate with the growth of the market based on the demand for semiconductors rather than geopolitics and regulations."
Transcripts of SCRIPTS Asia on QUICK Data Factory
https://corporate.quick.co.jp/data-factory/en/product/data005/