Delayed Vaccination Shadows Japanese Stock Market – QUICK Monthly Survey (Equity) in August 2021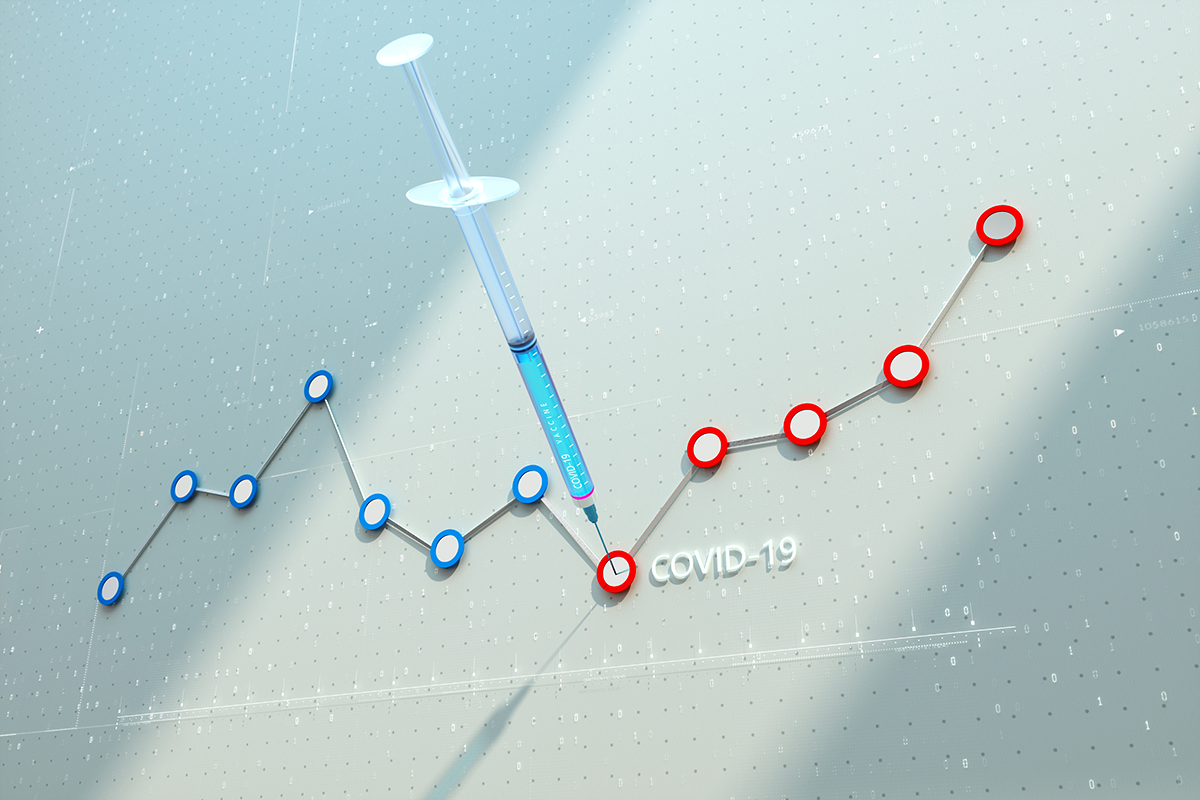 Japanese stocks have been sluggish compared with European and US stocks. The US Dow Jones Industrial Average surpassed the milestone of 35,000 and continues to hit record highs. On the other hand, the Nikkei 225 has been sluggish since hitting a year high of 30,467 in February, and currently stays around 28,000.
The end-of-month forecast for the Nikkei 225, which is collected every month as a part of the QUICK Monthly Survey (Equity), was 27,915 for August, a sharp fall from 28,850 of the July survey. It is the first time in seven months that the price has fallen below 28,000.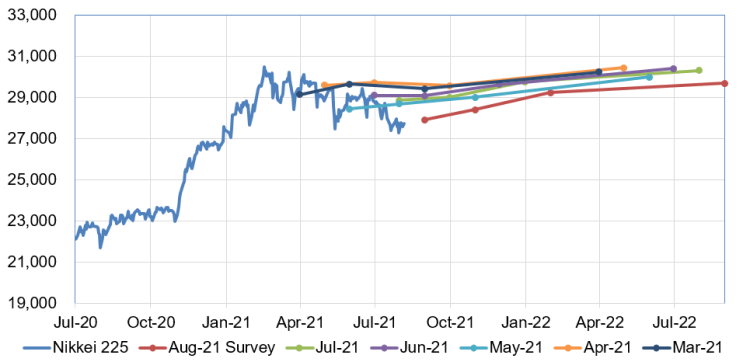 When asked about the factors behind the stagnation of the Japanese stocks, 60% of respondents said, "It is the delay in vaccination and the reemergence of infection." Vaccination in Japan is progressing, and some respondents said, "We expect the economy to recover as vaccination progresses." (Securities company) On the other hand, others said, "Infection with the delta variant is spreading even in countries where vaccination is being completed, and the scenario that widespread vaccination brings the end of COVID-19 is optimistic." (Asset management) This was followed by opinions such as "Decline in interest in Japanese stocks among foreign investors" (40%) and "Decline in the Cabinet's approval rating" (20%). It was pointed out that "The uncertainty surrounding politics ahead of the general election in autumn is putting a downward pressure on Japanese stocks." (Asset management)

We also asked the participants about their assessment of the 'Progress Report on Enhancing the Asset Management Business 2021' released by the Financial Services Agency (FSA) in June. The report presents the FSA's views on issues faced by asset management companies and sales companies in Japan, and is the second time to be released following the 2020 edition.
The challenges raised in the 2020 report included: "Improving the governance and strengthening the independence of domestic asset management companies affiliated with financial groups," "Initiatives to define the characteristics and strengths of each asset management company including strengthening global and alternative asset management," and "Realizing product structuring, provisioning, operation and, management that prioritizes customer interests." When asked about the degree of progress on these challenges, over 60% of market participants appreciated that "Progress has been made."

The survey was conducted from August 3 to 5, 2021 among 212 participants, including investment managers at domestic institutional investors. A total of 123 responded.
QUICK Monthly Survey on QUICK Data Factory
https://corporate.quick.co.jp/data-factory/en/product/data012/